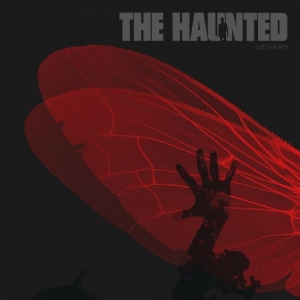 L'incontournable The haunted sort bientôt son nouvel opus (mars 2011 chez Century Media). Art'N'Roll avait la grande chance de pouvoir questionner Peter le frontman du groupe : il est clair que nous avons sauté sur cette occasion ! Même si ce dernier n'est pas trop bavard, nous ne lui en tiendrons pas rigueur car il est en pleine promotion d'Unseen et les suédois enchainent pas mal à l'heure actuelle, de plus, quel humour ! Voici donc le résultat :
A'N'R : Que penses-tu de ton album Unseen ? A-t-il été difficile à enregistrer ?
Peter : Je l'apprécie. C'est la meilleure chose depuis la glace au chocolat. L'enregistrer a été un enchantement. Je pense que la prochaine fois on prévoiera plus de nanas déguisées en animal dans le studio.
A'N'R : Tu as travailler avec Tue Madsen pour la troisième fois, c'est une relation efficace qui existe entre vous ?
Peter : Il est comme un frère siamois, mais plutôt comme un frère siamois séparé. Je serais heureux de dormir dans son lit tous les soirs. Il devrait aller dormir sur le canapé, mais moi, je serais heureux de dormir dans son lit.
A'N'R : Vous avez signé récemment sur Century Media, est-ce pour The Haunted une promotion ? Êtes-vous content d'eux ?
Peter : Nous les aimons.
A'N'R : Vous allez jouer au Hellfest en juin prochain, que penses-tu des fans français ?
Peter : Ce sont les meilleurs fans au monde. Avec nos fans Taïwanais et Mexicains.
A'N'R : Peut-on espérer voir bientôt The Haunted en France pour d'autres dates ?
Peter : Oui bien sur !
A'N'R : Est-ce que tu as une autre activité artistique hormis la musique ?
Peter : Naturellement ! J'écris des livres, peins et fait de la conception graphique.
Merci Peter
La même en version original :
A'N'R : What do you think about your last album Unseen ? Was it difficult to record it ?
Peter : I love it. Best thing since chocolate ice cream. Recording it really went like a charm. I think next time we'll bring more girls in animal suits to the studio.
A'N'R : You worked with Tue Madsen for the third times, it's a great relationship between The Haunted and him ?
Peter : He is like a siamese twin, but a separated siamese twin. I would happily sleep in his bed any night. He would have to sleep on the couch, but still, I'd happily sleep in his bed.
A'N'R : You recently signed up with Century Media, is it an "advancement" for The Haunted ? Are you satisfied of them ?
Peter : We love them.
A'N'R : You will play in France next June in Hellfest, what do you think about French fans ?
Peter : They are the best fans on earth. Except for our fans in Taiwan. And Mexico.
A'N'R : Can we expected to see The Haunted soon in France for another concerts?
Peter : Yes you can !
A'N'R : Have you got an artistic hobby except music ?
Peter : Indeedly ! I write books, and paint/do graphic design.
Thank you Peter.
By Djé.